Pathways15: Keynote: Digital Accessibility and a Global Inclusive Education Standard
Karen McCall, Karlen Communications
The biggest lesson we can take from the current pandemic is that due to inattention to accessibility and inclusion, many of the world's one billion plus persons with disabilities will be left behind and unable to reach their potential or strive toward economic independence. Both education and employment are pillars of the UN Sustainable Development Goals. Globally, despite siren calls from disability advocates, persons with disabilities and educators to address accessibility and inclusion in a digital ecosystem, little attention, if any, has been paid to the need.
Additionally, if one looks at the international stage and the motivation to reach goal 4.5 of the Sustainable Development Goals, no one is defining inclusive education in the same way. And those of us with disabilities are not at the table, nor are our voices being heard. Among the countries that have ratified the convention on the Rights of Disabilities and those striving toward the Sustainable Development Goals, there needs to be agreement on a Global Inclusive Education Standard that provides a baseline that addresses the disconnect between being accommodated for and included in our own education. This session explores the difference and strategies for moving the standard forward.
Bio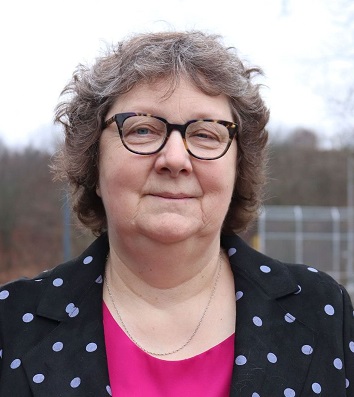 Karen McCall, M.Ed. is the owner of Karlen Communications, and has been involved in digital accessibility since the late 1990's. Her roots are in web accessibility, however, once Adobe added the capability of tagging PDF to make them accessible, her focus shifted to digital document design for accessibility and inclusion.
She has written several books on accessible document design and currently teaches accessible document design in Mohawk College's graduate certificate program in Accessible Media Production. Karen's book on creating and working with accessible PDF, Word and PowerPoint documents were first published in 2005 with the fourth edition of her book on creating and working with accessible PDF being published in 2017.
Since 2009, when the Ontario government began the commenting phase for their legislation on accessible education, Karen has been an active advocate for a global inclusive education standard. The standard would focus on including people with disabilities rather than accommodating for them as the default position.