Queensland 
Cathy Easte, 2021 President of ATEND share the objectives and benefits of being a member of ATEND.  Watch video of Cathy, 2021 ATEND president
The TAFE Queensland Accessibility Officer Network
This network is a very active forum for ASO's from all TAFE Queensland regions. They meet via MS Teams once every 2 months to discuss issues and partake in professional development activities organised for the forum.
For more information please email meredith.jackson@tafeqld.edu.au
The Queensland University Disability Liaison Officer's Network
The Queensland Disability Liaison Officer's Network (QDLO) is a professional network representing Disability Practitioners working in all Queensland universities. We have approximately 25 members.
Griffith University currently hosts the QDLO network and this responsibility rotates every two years to a different University. Meetings are held once every two months (face to face in Brisbane and via teleconference throughout the state), providing opportunity for members to share their practice, discuss topical issues and strengthen partnerships. The network benefits from a wealth of practitioner expertise in the sector. Guest speakers are invited on occasion and individual members regularly showcase new services or programs. QDLO members also work collaboratively to promote disability services in Queensland tertiary institutions at post-school options events and expos.
Duties of the host University include preparing and distributing meeting documentation, monitoring the QDLO email, acting as financial delegate of QDLO funds and hosting a face-to-face professional development event. Each Queensland University provides an annual financial contribution to the QDLO network which may be used to cover the costs of administration and professional development events. Funding is allocated via group consensus. The QDLO network has a Terms of Reference which is reviewed annually. 
Julie Rogan is the current chair of QLD Network. For more Information please email: j.rogan@griffith.edu.au. 
 
Current Collaborative Tertiary Projects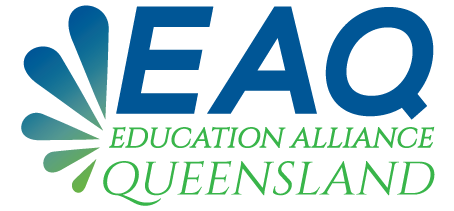 The Queensland NDCOs created an Alliance framework for the education, training and tertiary sectors across Queensland. Education Alliance Queensland (EAQ) encourages collaboration and interaction across the sectors while enabling a coordinated approach and strong connection between them. The Alliance aims to improve education, training and tertiary transitions for students with disability. From learnings, this initiative has now been packaged for other States and Territories to consider and implement and is accessible via ADCET.