PRESENTERS    
----------------------------------------------
Professor Carol Evans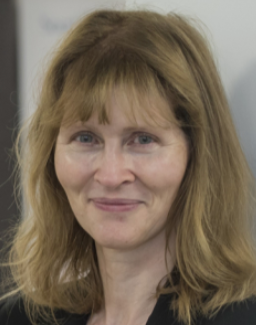 Visiting Professor at Cardiff University, Wales, UK
Carol is a global leader in research-informed inclusive practices and pedagogy. She has held many senior leadership positions within higher education including Pro Vice-Chancellor (Learning and Teaching) at Griffith University (Australia), Chair of Higher Education and Academic Lead of HEFi at the University of Birmingham, Professor and Co-Director of Southampton's Centre for Higher Education, and Board member at the University of Bournemouth. Carol has also worked at the universities of Exeter, UCL: IoE, Durham, and the Kent, Surrey, and Sussex Deanery in London. She served as the inaugural UK Vice President of the International Federation of National Teaching Fellows (IFNTF) and was a member of the Committee of the Association of National Teaching Fellows.
Carol is a member of the British Council's Higher Education Sector Group, and an Honorary Visiting Professor at Cardiff University, UK. Professor Evans advises on national and international educational initiatives. She is a National Teaching Fellow and Principal Fellow and has achieved Collaborative and Spotlight Awards for Teaching Excellence (CATE) from Advance HE. Carol has produced world-leading research in assessment and individual differences. Her inclusive Assessment Framework (EAT) promoting equity, agency, and transparency in assessment has been successfully applied within UK and international contexts. Carol in working with colleagues in the UK and Australia has developed a sector-leading disability inclusion framework. Her comprehensive work with Transforming Access and Student Outcomes (TASO) and the University of Lincoln in the UK explored what works in disability inclusion has supported ongoing work across the sector to enhance disability
----------------------------------------------
Professor Lisa Waddington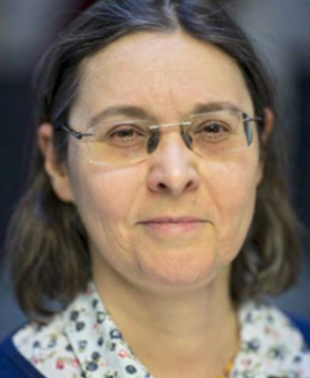 Professor of European Disability Law, Senior Researcher for European Disability Forum
Professor Waddington's background is in European Disability Law, as well as International and European Law. She holds the European Disability Forum Chair in European Disability Law at Maastricht University in the Netherlands and has a disability herself. Professor Waddington's research includes examining the legal obligations higher education institutions are under with regard to both students and staff with disabilities, as well as identifying good practices. She has visited several Australian universities while researching this area. In 2023 she was awarded an honorary doctorate by Saint Louis University in Brussels in recognition of her work on disability equality, and is now working with that university, and Maastricht University, to develop policies and processes that are inclusive of staff and students with disabilities. The presentation title is Higher Education and Staff with Disabilities: Legal Obligations and Examples of Good Practice from Australia and Beyond 
For more information on Lisa Waddington (L.B), please see the link below,
https://www.maastrichtuniversity.nl/lb-waddington
----------------------------------------------
Dr Paul Harpur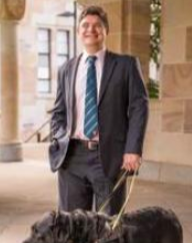 Assoc Professor UQ, Affiliated with Harvard Law School Project on Disability
Dr Harpur is an Associate Professor in law at the University of Queensland and an Australian Research Council Future Fellow focusing on supporting universities to become disability champions of change.  He chairs the University of Queensland's Disability Inclusion Group, chairs Universities Enable and sits as a member of Minister Jason Clare's Universities Accord Ministerial Reference Group.
Dr Harpur has an extensive and detailed profile at the link below,
https://law.uq.edu.au/profile/1110/paul-harpur
----------------------------------------------
Graeme Innes AM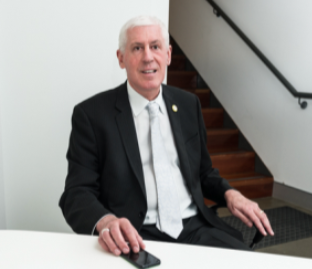 Former Disability Discrimination Commissioner 05-15, Chancellor of CQU, Order of Australia Member
Graeme Innes AM is a lawyer, author, and company director. He is the Chancellor of CQUniversity and a member of the boards of the National Disability Insurance Agency and the State Insurance Regulatory Authority of NSW. Graeme's autobiography Finding a Way became a best seller in 2016. A human rights practitioner for more than 40 years, he is a sought-after conference presenter and facilitator. During his 16 years at the Australian Human Rights Commission, Graeme was responsible for disability and race discrimination, and human rights. He worked as a hearing commissioner and deputy commissioner and, for nine years, was a commissioner. Internationally, Graeme was a key member of the Australian delegation that negotiated the UN Convention on the Rights of People with Disabilities. Graeme has been recognised widely for his work as a human rights activist receiving four honorary doctorates and an AM for his work on the Disability Discrimination Act. He was also a finalist for Australian of the Year in 1997. Graeme is married with two adult children and loves cricket as a spectator and sailing as a participant. He relaxes by enjoying fine Australian white wine.
----------------------------------------------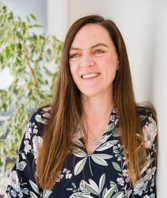 Sarah Williams
Sara Williams is a Principal Advisor in the Tertiary Education Commission's Ōrietanga Learner Success team, where she leads the Commission's work to improve outcomes for disabled and neurodiverse learners. Sara has been with the Commission for six years, focusing on building tertiary sector capability to support learners through partnering with disability support and advocacy SME's and organizations. She is an enthusiastic member of the Neurodiversity Community of Practice and enjoys learning from the sector. In her spare time (haha), she
is a mother to a neurodiverse teen, partner to a neurodiverse spouse, Chair of the Greater Wellington Neighbourhood Support Trust, and a board member of the Central Regional Health School
----------------------------------------------
Christina Maurer-Smolder
Christina Maurer-Smolder is an Academic Learning Adviser and Associate Lecturer for an enabling program at CQUniversity. She has conducted research on learning difficulties such as dyslexia, trauma-informed pedagogy, and other areas of learning and teaching, and has written several courses and materials for teachers on subjects such as teaching students with disabilities, teaching English pronunciation to speakers of other languages and universal design in learning (UDL).
----------------------------------------------
Lizzie Knight
Elizabeth holds honorary Senior Research Fellow status at Victoria University's Mitchell Institute and works in government. A key area of interest is equity of access to and in tertiary education, the provision of institutional information, and support for transition into post-school education.
----------------------------------------------
Dr Riona Tindal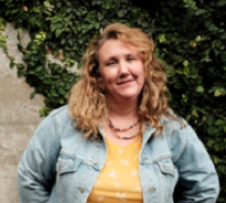 Senior Disability Advisor and Artist, Griffith University
Riona is a creative artist, thinker, photographer, and problem solver. Her practice involves work in the creative industry, advocating accessibility for artists with disabilities. Riona has a Bachelor of Natural History Illustration (BNHI), a BNHI First Class (Honours), (Faculty Medal), and a Doctorate of Philosophy (Natural History Illustration - Arts and Science) from the University of Newcastle. A Bachelor of Arts (BA) in Visual and Performing Arts and an Advanced Diploma in Graphic Design and Graphic Communications. Riona started working with Griffith in the Deaf Student Support Program in March 2021. She is passionate about reimagining meaningful access and inclusion in the academic industry that provides an equitable platform for all regardless of their disability or who are deaf.
----------------------------------------------
Cathy Easte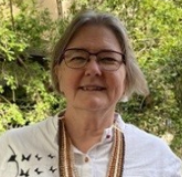 Manager, Student Disability and Accessibility, Student Success, Griffith University
Cathy Easte has worked with Griffith University, since 2010 where she is currently Manager, Student Disability and Accessibility. She has also worked for a number of Queensland TAFE colleges, private training organizations, and disability services for well over 20 years. Cathy has been on committees for HEDN(Q), TEDCA, the very first ATEND, and is currently President. She is actively involved in the Queensland QDLO network. She has extensive experience in support for students who study online / distance or externally (both at TAFE and University levels). Cathy is deaf and was one of the first deaf persons to graduate as a Teacher of the Deaf in Griffith's Deaf Student Support program over 35 years ago.
----------------------------------------------
Kerryn Burgoyne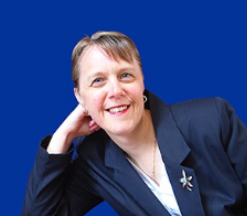 "Hi, my name is Kerryn Burgoyne, and I was diagnosed at the age of 30 in 1998, with Asperger's Syndrome as it was known back then. Prior to that, I went around not knowing what I had, and the hurt or consequences I caused people. The diagnosis helped me to understand what drove my behaviors, and what caused me to struggle with friendships that I tried to make with others. It did not help me to change my behaviors or engage socially in more acceptable ways with others. I had to learn that over a long period of time.
Between 2005 & 2013, I did my life journey to step away from what I felt was an immature person and to help me become who I am today. I was terrified & scared of the outside world and had to face up to the consequences, of living in a society we sometimes don't all belong to or are not accepted in or even understood in the human eyes. I then had to learn to make decisions for myself, as well as other vital life skills such as social/communication and behavioral strategies as well as learning about boundaries and where the buck stops once you've gone over the line there. I had to learn to step back behind it to ensure that I didn't make the same mistake twice again! Now Autism is more prevalent today in children/teens& adults than it was back then in those days when I was a young adult.
In 2007, I started my own business KTalk. It ran for 8 years successfully. Now it's back, bigger, brighter & better than ever, and being built up as we speak. I'm very excited about the endless possibilities I have with this business that I've created for myself. I also wrote 6 self-help life course books which I delivered successfully to many organisations over that timeframe. These were and are now my products and I'm aiming to develop more over time.
I'm very excited to present online via Zoom, how I just had to cope with the courses that I'd enrolled in, with or without support during those times whilst I was attending some TAFEs and universities in Victoria with the delegates who will be attending the ATEND Conference this year."
----------------------------------------------
Veronica Nelson
Veronica Nelson is an educator and disability practitioner with extensive experience in supporting students with disabilities in the tertiary sector both in Australia and the UK. Her passion for removing barriers to participation for people with disability comes from her own experience of having a profoundly Deaf parent, who experienced barriers to participation across all areas of society. She has worked as a lecturer, Auslan interpreter, and disability practitioner in a variety of settings including colleges, universities, and TAFE.  Veronica has just completed a Master's by Research qualification which explored the post-graduate employment participation of university graduates with disability. She will be sharing her research findings in this Pathways 16 presentation.
----------------------------------------------
Gloria Yuet Kwan MA
Gloria Yuet Kwan MA is a postdoctoral fellow at the Faculty of Education, The University of Hong Kong. Her research areas focus on the ecological approach to addressing ableism and promoting environmental accessibility. She received the RGC Postdoctoral Fellowship, from the Research Grants Council, University Grants Committee, Hong Kong, in 2020. She co-founded the Wheel Power Charity Limited in 2014 to promote social inclusion through experiential programs and disability advocacy. She is a power wheelchair user living with congenital muscular dystrophy.
----------------------------------------------
Sean Prenter, Tara Shepherd, and Nikki Van Diji
Nikita (Nikki) Van Dijk is a master of Disability and Inclusion Studies at the University of Waikato in New Zealand. They are the president of the University of Waikato Disabled Students Association, a member of the National Disabled Students Association, a member of Ehlers Danlos Syndromes New Zealand, on the Te Mahau Advisory with Young People with Disabilities, Co-Chair of the Disability Action Plan Implementation Group at the University of Waikato among other groups. They have a passion for disability advocacy, especially for youth and for those within education."
Sean is Co-President of the National Disabled Students' Association and the 2022 Co-President of the Otago Disabled Students' Association. Sean has presented research on Cripping Sustainability at Tertiary Institutes at the Global Disability Summit and Australasian Campuses Towards Sustainability Conference and researches accessible urban form. Sean represented New Zealand in the CAMP2030 New York innovation lab and is on the youth advisory group for Inspiring Stories. Across these channels, Sean engages his pūmanawa of ensuring disabled people access, inclusion, and dignity.
Tara Shepherd is Co-President of the National Disabled Students' Association and has been involved in disability advocacy since age five. Her primary focus has been on championing assistive technology for accessibility needs and making education and healthcare more inclusive for all. Tara is involved with numerous committees and steering groups including being a board member of Te Poutāhū Disability Voices Group for the curriculum refresh of Aotearoa. Tara also is a part of Whakapuāwai as a selected Board Member for NZ Health Group focusing on Enabling Good Lives integration across the sector. Alongside her disability work, she has a core passion for the environment as originated from a rural coastal community and is an Environmental Consultant. Her advocacy efforts encompass education, healthcare, and sustainability, reflecting a commitment to a more inclusive and environmentally responsible New Zealand.
---------------------------------------------
Dr Matt Brett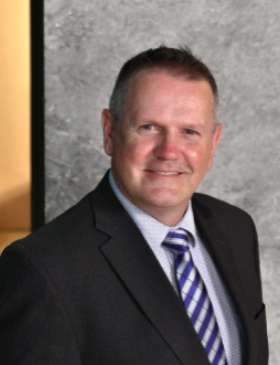 Dr Matt Brett is the Director of Academic Governance and Standards at Deakin University where he has oversight for academic governance, academic policy, course approvals, equity reporting, institutional research and surveys, quality assurance, and quality reviews. 
Matt is a CODA (Child of Deaf Adults) and began his career in higher education as a sign language interpreter. He has a sustained and multi-dimensional impact on student equity. In 2011 he convened the National Summit on the Mental Health of Tertiary Students. He co-edited Student Equity in Australian Higher Education: 25 Years of A Fair Chance For All and co-authored The Best Chance For All: Student Equity 2030-A Long-term Strategic Vision for Student Equity in Higher Education. In 2017 Matt undertook an Equity Fellowship with the National Centre for Student Equity in Higher Education.
----------------------------------------------
Bailey Wemyss
Bailey Wemyss, a trailblazer in disability leadership from Queensland's Sunshine Coast. Balancing a successful NDIS business with social work studies at UniSC, they redefine life's complexities. As a Queer, Autistic, wheelchair user, Bailey isn't just ticking boxes but reshaping them. With sights set on a future Ph.D. in preparation for a career in academia, they're dedicated to advancing the dialogue on disability and intersectionality, particularly within the higher education sphere.
----------------------------------------------
Daniel Lewis

Daniel Lewis is an Advisor in the Tertiary Education Commissions Ōritetanga Learner Success team,
with a focus on improving outcomes for disabled and neurodiverse learners. Daniel is low vision and
neurodiverse and brings this lived experience of disability to the Commission's work. Daniel has been
with the Commission for two years and has helped build tools to improve tertiary sector capability to
support learners through partnering with disability support and advocacy SME's and organizations. In
his spare time, Daniel is an avid photographer and enjoys everything involving sport.
----------------------------------------------